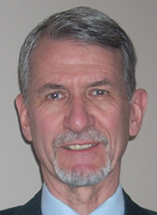 Derek Sandison
Derek Sandison chairs the CAM-I  Performance Management Interest Group
Derek Sandison is a senior partner at Landmark Decisions Inc., a Canadian niche consulting firm. Derek provides leadership and support to Landmark's Performance Alignment advisory services.
Derek is a subject matter expert for the collaborative research organization, the Consortium for Advanced Management International (CAM-I) and is recognized as a leading authority in the field of Performance Management.
He is an author, facilitator and frequent speaker particularly in the real-world deployment of performance management solutions for critical business improvement. His career has encompassed the design of innovative methodologies and solutions in aerospace, engineering and software systems.
A pioneer of Activity Based Management and Balanced Scorecard concepts, Derek was founder and CEO of Sapling Corporation and was instrumental in the original design, development and deployment of Sapling's Performance Management software and implementation methodology. After Sapling was acquired by Hyperion (now Oracle), Derek continued his career as an independent management consultant and designed and developed advanced Performance Management systems for over one hundred companies internationally.
Derek has a B.Sc. in mathematics from Aberdeen University, Scotland and a Certificate in Operations Research from the University of Toronto. He has acted as an advisory member of the board for several technology related companies. On behalf of Sapling Corporation, he received the National Quality Institute Award for Innovation and he recently received the CAM-I Bonsack Award for Distinguished Contribution in the Advancement of Cost Management.
---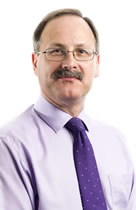 Rob Young
Rob Young chairs the Forecasting for procurement of complex acquisition and support projects Interest Group.
Rob Young is the Head of the Finance & Accounting function at the UK Defence Equipment & Support (DE&S) organisation which is part of the Ministry of Defence (MoD). He is a Chartered Public Finance Accountant with over 30 years' experience across Local and Central Government.
Rob joined the MoD working for Commander-in-Chief Fleet at the National Command Centre. He then became the first qualified accountant to hold the role of Corporate Finance Manager for the entire MoD working closely with Her Majesty's Treasury on the 2004 government spending review and moving them from Cash Accounting to UK GAAP accruals based accounting. Subsequently he took up role as Deputy Command Secretary for Royal Air Force Personnel and Training Command. At DE&S he is responsible for finance policy, processes, systems, compliance, capability and capacity to support the business deliver its £105bn 10 year order book of acquisition and in-service support contracts to the Front Line Commands
Rob started his career in Local Government and has worked across the whole range of organisations finally becoming Chief Accountant for a Borough Council where he won a National Award for Innovation using new technology to transform the IT service & Financial management. Wanting a new challenge and change of direction he moved over to Central Government becoming the first Finance Manager for Her Majesty's Prison Pentonville in London, one of the oldest and largest Prisons in the Country.
He has a Joint honours degree in Botany and Geography which he studied at the University of Newcastle upon type.
Married for 30 years to Debbie, and with their daughter Samantha, they live on the edge of the Cotswolds in Gloucestershire.
---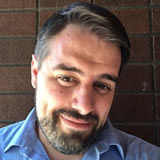 Sean Catanese
Sean Catanese chairs the CAM-I Integrated Risk & Value Management Interest Group.
Sean Catanese has developed King County's enterprise risk management (ERM) program from a nascent concept into a highly-sought resource among decision makers across the county's diverse agencies. He joined King County in 2014. Before that, Sean was a senior ERM consultant to clients in public and private higher education, public safety, and municipal government, among others.
Sean is the Enterprise Risk Management Program Manager at King County.
---
Tim Clarke
Tim Clarke chairs the Cost and Profitability Management Interest Group.
Tim is the Finance Manager at Pace International.
In his 30-year career Tim has used many of the tools developed at CAM-I to improve performance in technology and consumer products companies.  Tim is currently Finance Director for Pace International, a technology and service business in the agriculture sector. 
---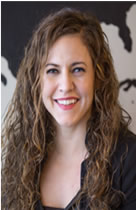 Chauntelle Hellner
Chauntelle is the Industry Chair for CAM-I
Chauntelle Hellner has been the Deputy Director of Business Resource Center for King County, Washington since 2017. King County, which includes the Seattle-Bellevue metropolitan area, is the 13th largest County in the United States serving a population of over 2 million. King County, through its 15,000 employees, provides direct and regional services such as public health and community services, parks and recreation, wastewater treatment, and criminal justice. King County also operates the regional transportation network including bus, light rail, street car, and passenger ferry services, as well as the King County International Airport.
King County's Business Resource Center is responsible for the Enterprise Resource Planning Systems (ERP) and supporting the County's business processes including HR, Payroll, Finance, Procurement, Budgeting, and Reporting.
Chauntelle has a background in finance, accounting, strategic planning. She started her career in local government and served in various roles including Finance Manager for the King County Office of Risk Management prior to her current role. Chauntelle was born and raised in a suburb of Seattle and attended the University of Washington. She resides in a small-town south of Seattle with her husband and two children. In her free time, she enjoys watching her children compete in baseball, rowing, and basketball.
---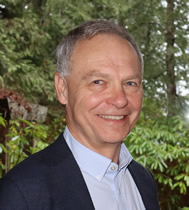 Mike Skopal
Michael Skopal co-chairs the CAM-I Higher Education Center of Excellence group.
He is a founding partner of Pilbara Group and former Naval Officer.
Michael currently is the Business Development Manager at Pilbara group.
Michael and the team have guided the company since 1999. The company and Michael's expertise emanated from an Australian Navy costing project in which several of the team members participated. Over the two decades the Michael and the team have honed their skills in the development of cost and predictive models and managing large volumes of data. The company's proprietary software product has been upgraded and redeveloped over the period as computing power and underlying software products have evolved. We developed our solution as one of the first cloud solutions available on the market.
About 10 years ago Michael secured a contract with the University of Wollongong and since then Pilbara have worked with another 14 Australian universities in developing their models. Currently 10 universities in Australia are long term users of our software and methodology. BP in London has also been a client for over ten years and use our modelling software to calculate the decommissioning costs of their oil fields globally.